Instashop is a fictitious grocery shopping service that takes the hassle out of regular grocery shopping. My UX process for this project is outlined below.
I drafted a set of questions to survey potential users with, in order to gain a better understanding of a typical grocery shopping experience from a user-centered perspective.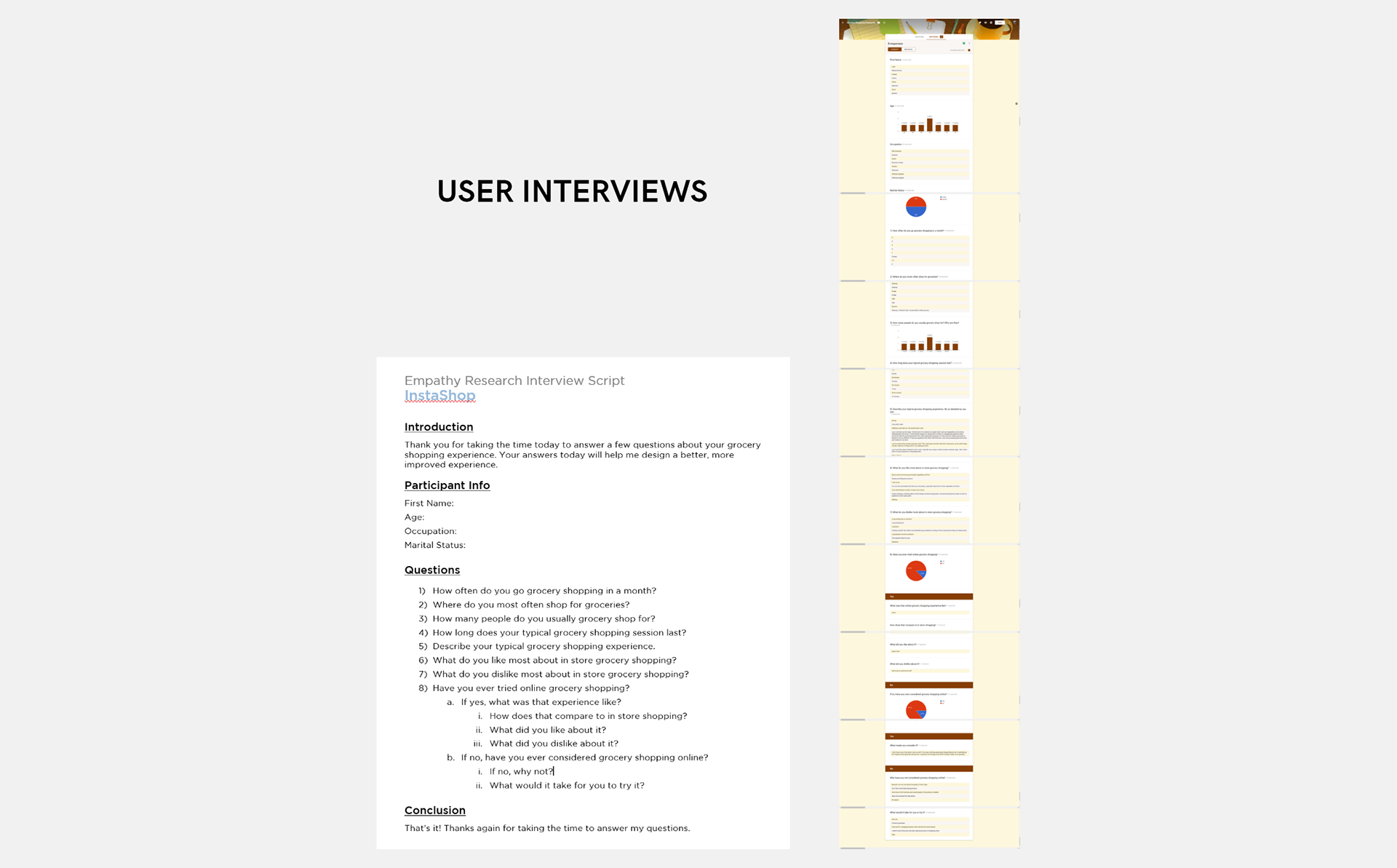 I compiled the user survey research and constructed an empathy map and a persona of a potential user - Elon.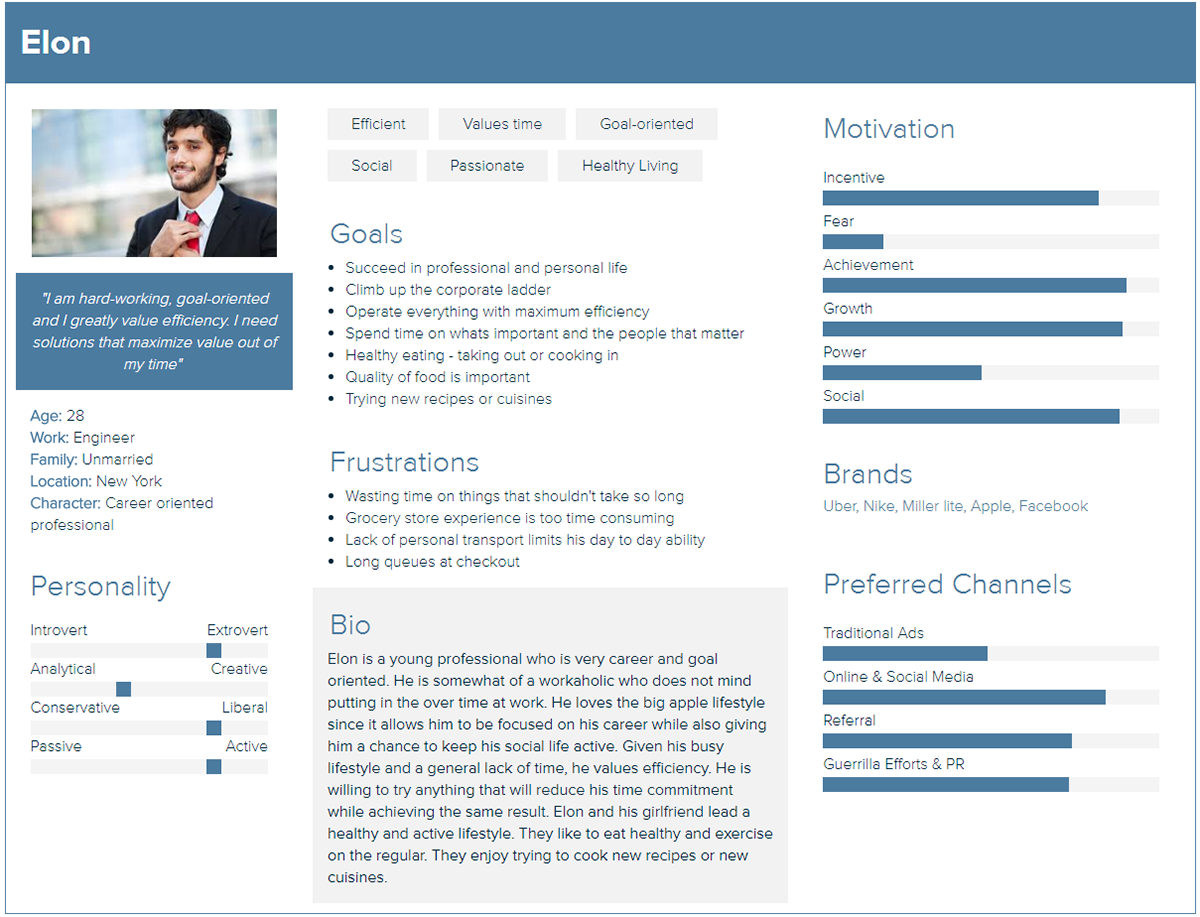 I then performed a competitor analysis to understand what features they all have in common and what they do differently to better gauge their competitive advantage. This was important in prioritizing the feature set needed and what their value is to the customer.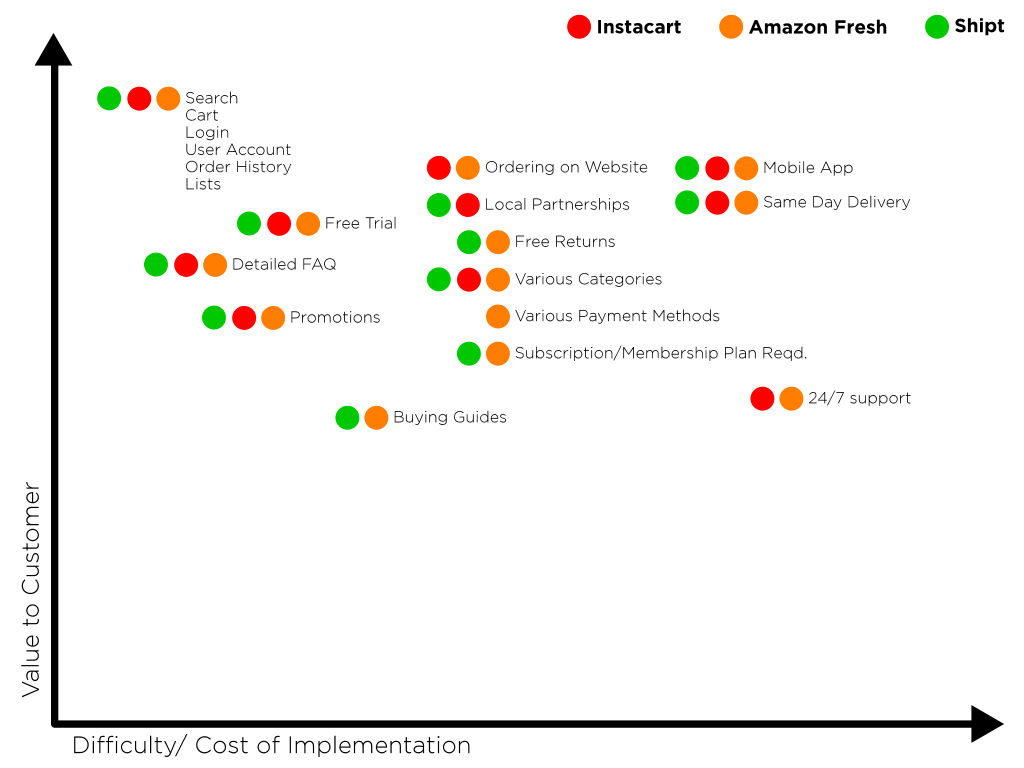 I performed a card sorting exercise with 3 participants to understand how different grocery items are organized into categories. This gave me a better idea of the mental models involved in categorization of items into grocery departments.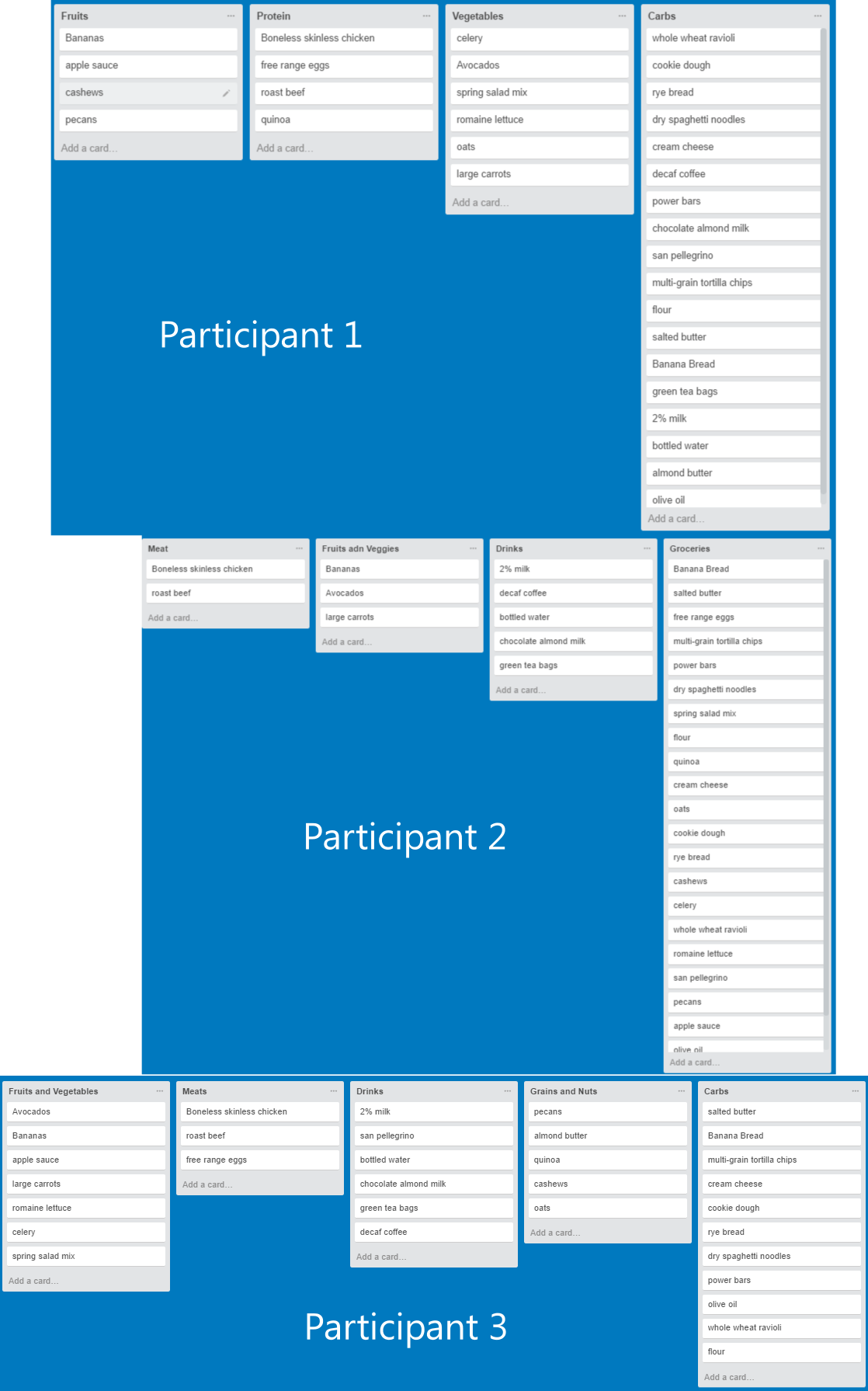 I compiled all the user research and designed responsive wireframes for the InstaShop website.