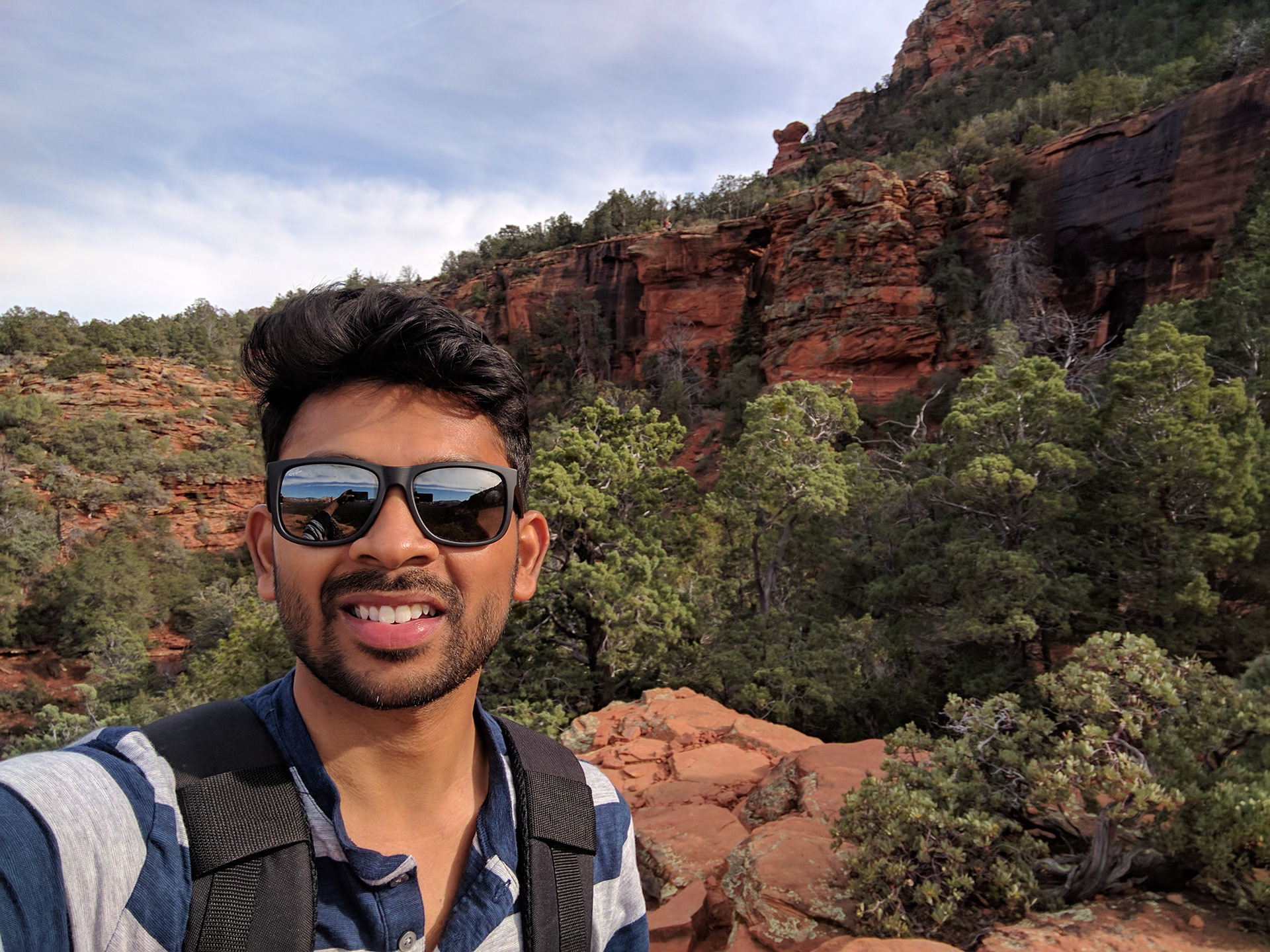 Hey hey! Nice to virtually meet you!
I am Koushik Chowdavarapu, a designer with a focus on creating beautiful & usable interfaces for mobile and web. My academic background is in science but design has always been my passion so I finally put my foot down and decided to pursue that passion professionally. 
The scientific method and the user experience design process - more specifically the Lean UX methodologies - are very similar in my opinion. Having been through several small scrappy start up environments, the Lean UX method of hypothesize, experiment, observe and validate in repeated cycles has proven valuable.
I am passionate about creating a positive social impact with everything that I do - be it personal or professional. From volunteering my time for charitable causes to rounding up my lyft rides for various nonprofits, I do my best to be better.
Photography is another passion of mine. One of my photos is actually a featured wallpaper in the Google Wallpapers app that ships with all of their Pixel phones. You can see some of the photos I've taken here or on Unsplash. 
​​​​​​​​​​​​​​
Senior Product Designer at
Genome Medical
 designing for both patient and clinician facing parts of a first of its kind telegenetics platform.
Co-founder and Designer at
Sentiv 

creating an incentivizing fitness platform for social impact. 
A Scientist at Ansh Labs, a leading developer of diagnostic products in reproductive medicine.
__________________________________
Thank you! I will be in touch soon!